Homeowners Should Seek Radon Remediation to Reduce Radon to Safe Levels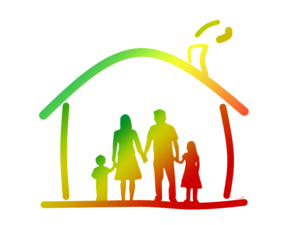 Homeowners, especially parents with young children, will be especially keen to seek radon remediation if the gas is found in their homes at dangerous levels. Though a major step is finding a qualified radon remediation expert, many homeowners may worry about the expense.
How Much Does Radon Remediation Cost?
The bottom line is that no matter what the cost is, all homeowners, and especially those with small children, will do what needs to be done to ensure their family's safety. Fortunately, radon remediation is relatively inexpensive when compared to other home improvements. The costs do vary based on the size of the home and the type of construction, such as a home with a crawl space or basement may cost more than a home built on a slab. In addition, many newer homes have been built with passive radon remediation systems that can be converted to active, removing some of the installation expense.
Radon Remediation Methods
Depending on the home construction type, several types of systems may be used for radon mitigation. Some of these include:
Sub-Slab Depressurization
This method removes air from under the foundation. A fan vents the radon gas outside the home through an installed fan and a pipe. The air and radon are vented out from the foundation to the outside of the house.
Sub-Membrane Ventilation
This radon remediation technique is most often used in buildings with crawlspaces or basements. Similar to sub-slab depressurization, this method utilizes a plastic barrier placed over the soil as a collection cover.
Block Wall Suction
This method is a depressurization technique and prevents radon from reentering the home. A fan and ductwork create suction on the hollow interiors of a concrete block wall. The radon gas is removed before entering the basement.
What Should You Look for in a Radon Remediation Expert?
For such an important task, you want to be sure that you have a technician who is conscientious, experienced and certified with the state or federal government. In Pennsylvania, the licensing body is the Pennsylvania Department of Environmental Protection (PA-DEP). This certification indicates that the technician has undergone comprehensive training, passed a rigorous testing process, and that he/she is meeting continuing educational requirements. You should also check for reviews, and ensure that the specialist has a Liability and Workers Compensation insurance certificate, so in the event that an accident occurs on your property during the radon remediation process, you will be protected from liability.
Call Radon-Rid, LLC for Skilled Radon Testing and Radon Remediation in PA
Radon-Rid, LLC's skilled specialists are committed to making the homes of Pennsylvania residents safe. We are certified and insured, and have a great deal of experience testing for radon and inspecting your radon remediation systems. For information about our services or to schedule a consultation, contact us today.
PA HIC Cert. # PA047660C
Mitigation Cert #2586
Testing Cert #2585
---
Related Posts
We Want to Help
"(required)" indicates required fields
---
Categories
---
What is Radon? Are you at risk?
Why test for Radon?
Radon in your home.
---
Take a few minutes to browse our

 

Get To Know Radon Online Presentation.
When you are finished, be sure to tell a loved one about our testing programs offered in Berks, Chester, Delaware, Lancaster, Montgomery & Philadelphia Counties.