Radon Testing and Radon Remediation in Lancaster County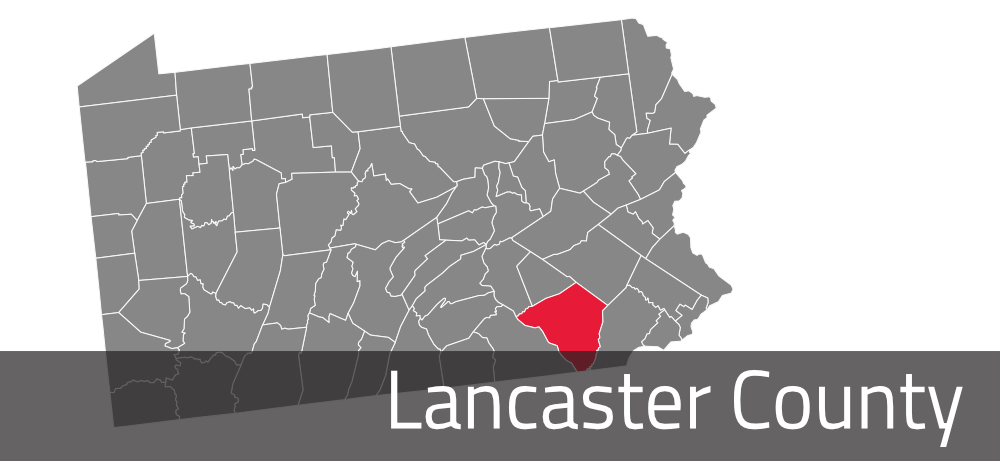 Lancaster County
Lancaster County, founded in 1729, lies in southeast Pennsylvania along the Susquehanna River, bordering Chester County to the east and Berks County to the north. Lancaster County is known for its rural homes and Amish farmlands and villages. At the center of Lancaster County is the town of Lancaster, which serves as one of the oldest inland towns currently in America. Popular tourist attractions in Lancaster County are Hershey Park, a theme-parked inspired by Milton Hershey's chocolate, and Longwood Gardens, a large green space housing a multitude of various plants and flowers. Lancaster is home to small towns such as Gap, which is known for the Gap Clock Tower and its homegrown marketplace.
Radon Testing and Radon Remediation in Lancaster County
Radon, a toxic gas, is known for causing fatal cases of lung cancer and other respiratory issues in the body. Disregarding the importance of radon testing and inspection in Lancaster County could result in a situation where homeowners and other property owners could risk the health of their families, friends, and members of the community. Radon testing, and remediation when needed, helps provide protection from the inhalation of radon gas.
The process of radon testing and remediation in Lancaster County results in a radon-free environment and safety from the poisonous gas accumulating in the home or business. Many Lancaster County residents are unaware of how radon enters their home or how to treat the problem. Professional radon remediation will increase indoor air quality.
In Lancaster County, the levels of radon are gradually rising and for safety, home and business owners should hire experts to test for the presence of radon.
Call Our Radon Experts for Radon Testing and Radon Remediation in Lancaster County
Contact Radon-Rid, LLC for radon gas testing and inspection in your home or business in Lancaster County. We service the following cities and towns.
Radon Christiana, PA 17509
Radon East Earl, PA 17519
Radon Gordonville, PA 17529R
Radon Kinzers, PA 17535
Radon Narvon, PA 17555
Radon New Holland, PA 17557
Radon Reinholds, PA 17569
---
Mailing Address:
693 Egypt Road
Phoenixville, PA 19460
Phone Number:
(610) 222-2273
Services:
---
We Want to Help
"(required)" indicates required fields