Radon Testing and Radon Remediation in Delaware County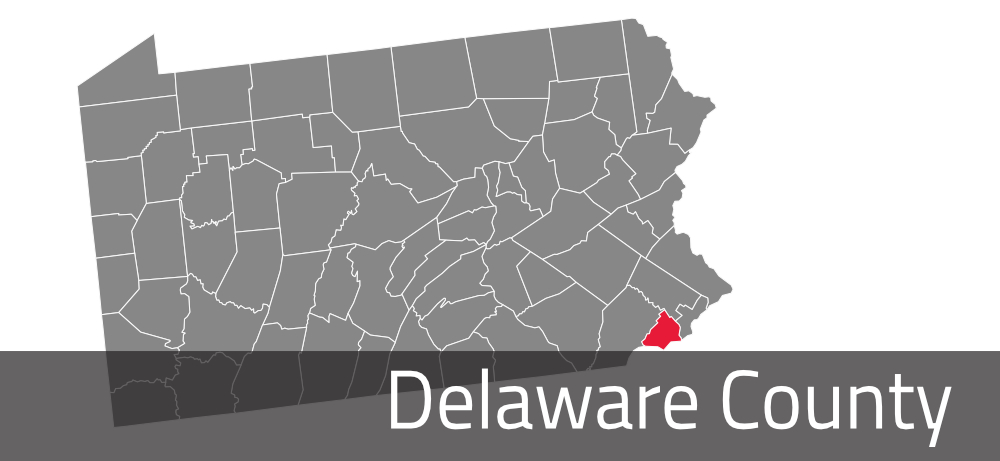 Delaware County
Delaware County, founded in 1789, was named after the Delaware River, which borders the county to the southeast. The county also borders South Philadelphia and the Pennsylvania-Delaware border connecting to South New Jersey through the Commodore Barry Bridge. More urban than rural, Delaware County is the home of Chester, Media, Concordville, and Springfield. Tourists visiting Pennsylvania often enter Delaware County at the Philadelphia International Airport and travel through Delaware County using the highways 476 and I-95. Delaware County is home to many colleges including Swarthmore College in Swarthmore, Widener University in Chester, as well as both Villanova University and Eastern University in Wayne. Media boasts a cluster of busy streets that feature upscale restaurants, bars, boutiques and other small businesses for shoppers to enjoy. Delaware County takes on more suburban characteristics the closer it gets to Philadelphia. 
Radon Testing and Radon Remediation in Delaware County
Toxic gases such as radon are a growing problem in Delaware County as more properties are developed and populations increase. This growth causes higher risks of radon poisoning, resulting in a need for frequent radon testing and remediation in Delaware County.
Radon is an invisible threat to the public, and the assistance of a professional radon testing and remediation crew with experience in Delaware County is a necessity in order to lower the concentration of radon gas and make the community a safe space for everyone. Inhaling radon causes a health risk by potentially leading to respiratory issues such as lung cancer. One of the best methods of avoiding these health problems in Delaware County is through radon remediation. Take the essential preliminary step of hiring a professional for radon testing in Delaware County. The tests performed by these experts will determine the need for radon remediation to ensure that families and other members of the community are safe from breathing radon toxins.
Call Our Radon Experts in Delaware County
Contact Radon-Rid, LLC for radon testing and radon remediation in your Delaware County home or business. We service the following cities and towns.
Radon Broomall, PA 19008
Radon Bryn Mawr, PA 19010
Radon Media, PA 19063
Radon Springfield, PA 19064
Radon Havertown, PA 19083
Radon Villanova, PA 19085
Radon Wayne, PA 19087
Radon Cheyney, PA 19319
Radon Concordville, PA 19339
Radon Concordville, PA 19340
---
Mailing Address:
693 Egypt Road
Phoenixville, PA 19460
Phone Number:
(610) 222-2273
Services:
---
We Want to Help
"(required)" indicates required fields