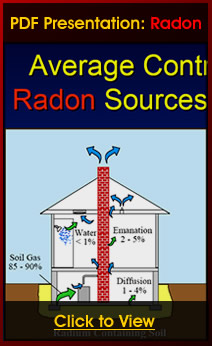 Radon-Rid, LLC is a professional radon inspection, mitigation, and remediation contractor. We affordably and reliably perform radon tests on homes where homeowners are concerned about high concentrated levels of radon. Radon inspection is the first step towards recognizing if there is a radon problem in your home. To learn more about our radon inspection process, please go to our Radon Testing page.
What Harm Can Radon Cause?
Radon is toxic and has been shown to put exposed persons at risk for developing lung cancer. In fact, after smoking, radon gas exposure is the second leading cause! Radon can also cause or exacerbate other lung conditions, especially in children.
Who Needs Radon Testing?
Dangerous levels of radon gas could be found in any structure, even if the building or home next door has a safe level. "Safe level" is a misleading term, because no level is desirable. However the Environmental Protection Agency (EPA) recommends that any building with a radon level of 4 pCi/L or higher receive radon remediation by a professional.
Real Estate Agents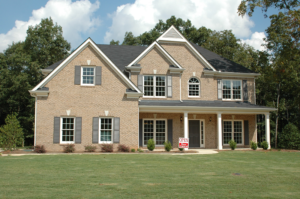 In real estate transactions, radon inspection is becoming more commonplace, just like you would inspect the foundation and other areas of the house. Buyers want to know that the place they are going to be moving their families into will be safe. If inspection reveals elevated radon levels, the seller may be asked to purchase a radon mitigation system, or to make allowances for the buyer's future cost to remediate.
Homeowners
Homeowners who are proactive, or who live in areas where the radioactive gas has been found, have radon inspections done because they would rather be safe than sorry. Initial testing for radon is pretty simple. Test kits can be purchased at a local hardware store. Many people prefer the added assurance of having certified radon inspection and mitigation specialists perform the service.
Schools and Public Buildings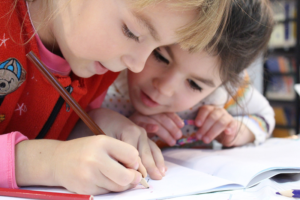 Buildings where children spend a large part of their days should be safe for them. Most states have no mandatory testing requirement. However, more bills are being put forth that request schools be tested for high levels of radon. Public buildings, whether state owned or private, such as retail centers, have as much risk as any other structure for the presence of radon.
What is the Process for Radon Inspection?
As mentioned, the first step is radon testing. Both short term tests and long term tests are available. Either test should be performed on the lowest level of the home that people regularly occupy.
Short Term Tests
In most cases, short term testing is performed first. These tests typically sample the air in an environment for 2 days, but they can also be administered for up to 90 days. If the short term test shows high radon levels, a second short term test can be performed right away to test the accuracy. If both tests have high readings, the homeowner can have a long term test performed, or schedule a professional to begin remediation.
One thing to consider is that some factors can skew the results of short term radon testing. For example, storms change air pressure levels. The type of pressure in the home, high or low, can change the readings of the test. Heavy rains can keep radon from escaping outside through the soil. Heavy winds can sweep radon into or out of the house. If possible, schedule your radon testing for a time when no severe weather is expected.
Some appliances can also affect the test readings, such as furnaces, bathroom fans, heaters and others. To get the most reliable results, the tests are often performed in "closed house" conditions. Closed house means just you might think. Doors and windows are closed, often for up to 12 hours before testing begins. Doors can be opened to enter or exit, but they are supposed to be closed as much as possible. If doors and windows are opened too often, radon levels could be diluted, and yield inaccurate test results.
Long term tests
Long term tests can run for 90 days up to a year. Long term testing is more reliable than short term testing, but often people just want to have the results back as soon as possible. In the case of the real estate transaction, time is often limited due to loan locks and closing dates. A buyer may be unwilling or unable to wait.
As a homeowner, whether you just want to test your home for radon to have peace of mind, or if you are thinking of putting your home on the market, you can follow up a short term test with a long term one. A long term test is often more sophisticated and is able to counteract any fluctuations due to weather. Active radon testing devices can actually detect if any interference or tampering with the test conditions has occurred. This type of test helps if radon levels just happen to spike in the coldest month of the year due to having the house closed for warmth. If the test registers very low levels the rest of the year, you will likely have no need for mitigation.
The EPA recommends having radon inspection done every two years, because levels can change. Changes in soil density, construction, and other factors can cause radon levels to rise. If you test your home for radon every two years, you will have fair warning, and time to reduce levels, before you and your family have been exposed for too long.
Radon Rid LLC Provides Certified Radon Inspection and Remediation
Radon levels can usually be lowered using a process called mitigation, a term that means to moderate something or make less severe. Some radon mitigation methods prevent radon from entering your home and others reduce radon levels in your home after the gas has entered. Either method will make your home a safer place to live. Learn more about radon inspection and removing radon from your home. Contact us today to schedule an inspection.