Radon-Rid, LLC Answers Top Questions About Radon Gas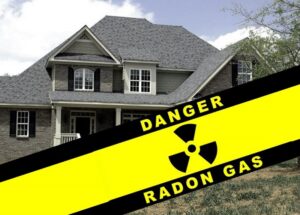 Radon gas is a big source of concern for homeowners, as exposure to the gas causes respiratory illness and potentially lung cancer, if homeowners fail to take preventive or remedial action. Local radon testing and remediation company, Radon-Rid, LLC, answers some of the most commonly asked questions.
How can I tell if my home has radon gas?
Radon is unable to be detected by sight, smell or taste, so the only way to be sure that your home is free of radon is to test.
I just bought a brand new home. What are the chances I could have a radon gas problem?
As good as if you have a 30 year old home. The radon gas is in the soil and rocks of a property. If no testing occurs, a home builder could construct a home over soil with high concentrations of radon that will eventually enter the home. On a good note, many builders are now using radon-resistant materials and methods that help protect homeowners.
Is radon testing expensive?
No, in fact you can can get a low-cost kit from your local hardware store. These are short term test kits, but they may be able to alert you to a problem. You can also have a professional come to your home for a more comprehensive and immediate answer to the question of radon presence.
How much is too much radon?
Preferably you will have no radon in your home, but the EPA standard is that you need to pursue radon gas remediation if you have levels of 4 pCi/L or higher.
What do I do if I find radon gas is present in my home?
We offer a free consultation, if you have had a positive test, and will inform you of the options for radon remediation. The solution for you will depend on the source and the level of gas in your home.
What is the risk if I fail to test and my family is exposed to radon?
Unfortunately, more studies are showing links to health problems due to radon gas. The most common health impact is to the respiratory system. Asthma and other breathing ailments are exacerbated by radon gas exposure and lung cancer, especially if smoking is also a factor, is a major risk.
Call Radon-Rid, LLC to Learn About Radon Gas Testing and Remediation in PA
Radon-Rid, LLC is your local source for information and remediation for radon gas. Our goal is to provide the highest quality service through education, workmanship and environmental stewardship. We want to remove the risk of radon for your family health, and provide you peace of mind. For a free consultation, contact us today at (610) 624-6585.
---
Related Posts
We Want to Help
"(required)" indicates required fields
---
Categories
---
What is Radon? Are you at risk?
Why test for Radon?
Radon in your home.
---
Take a few minutes to browse our

 

Get To Know Radon Online Presentation.
When you are finished, be sure to tell a loved one about our testing programs offered in Berks, Chester, Delaware, Lancaster, Montgomery & Philadelphia Counties.